Food Comparison Chart – Very Interesting Indeed!!
Not just the best value but the right combination of vitamins, mineral & nutrients, no wonder those who take Herbalife look and feel fantastic.
Every day Herbalife becomes stronger and more popular, it's now a $5 billion dollar company which grew by $8 million last year – even in a recession!
Need I say more – No!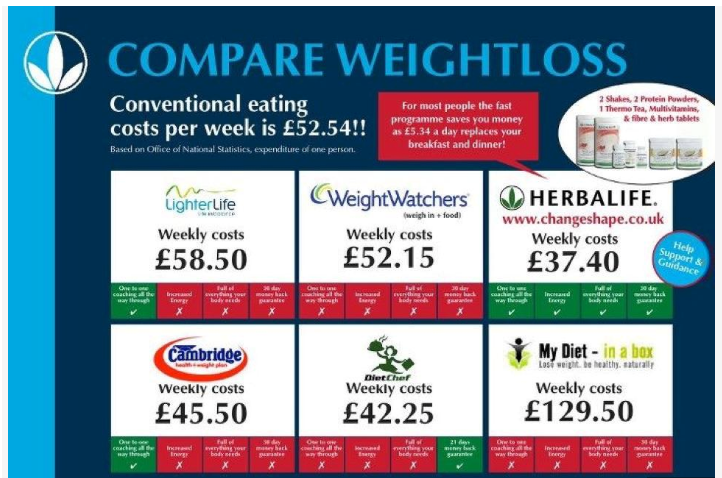 You should give it a try, if you don't like it or you don't think you've lost weight then you can use your 30 day money back guarantee!  But I have to warn you I've only given a handful of refunds with 8 years because you will like it and it does work!
So what are you waiting for?  Call me on 01423 529 708 and let me help you start losing weight.