Who Is Rachel Moore Anyway?
Hello and a warm welcome to 'Weight Loss, Health & Fitness' At RachelMooreOnline.com it's all about 'Changing People's Lives' in some small way or another …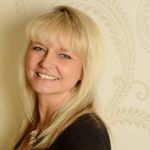 So this is me, I am nothing special at all, in fact I'm very ordinary indeed, just a normal mum who chose to work from home some years ago when Laura my daughter  began primary school.
Prior to that I'd worked as a personal assistant, been in field sales and was at one stage a Shareholding Director in a Leeds based Advertising and Marketing Agency which I have to confess was very exciting, very fast moving, very well paid but very demanding on my time and one of the main reasons I decided to pack it all in and start my own health and wellness business right here from our beautiful home in Harrogate, North Yorkshire, where I live with my partner David, Laura our daughter and our fabulous crazy dog, cats and rabbits (see photos below).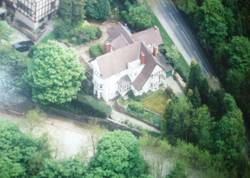 My work from home journey began about 11 years ago and boy oh boy has there been some trials, tribulations and changes since then, but on the whole I have to say I wouldn't change what I do for anything because I absolutely love it I really do. I love helping other people in whichever way I possibly can and with the internet being as it is nowadays it's made it so much easier to help so many more people and in so many different ways.
Of course when I first began working for myself, the internet was only just getting started and wasn't anything like it is today which meant if I was serious about building my business on-line then I was going to have to learn what was necessary to achieve this.  I decided I should take some time out of my business and learn what I needed to know about the internet and social media, a decision that would end up changing my life and my business totally to be truthful!
After spending hours and hours and hours or rather months and months and months learning what I needed to know to promote my health and wellness company on-line I ended up getting so engrossed with how it all worked that I found myself teaching and training others how to use the internet and social media to promote their businesses too!
In fact I now not only run my health and wellness company but I also run workshops and speak at local events teaching people how to use Facebook to build their businesses as well as managing other companies' social media sites for them too – how weird is that?  It's almost like I've gone full circle from my advertising and marketing days where I helped people in business build their businesses offline and now I'm here helping businesses build their businesses again but on-line, very bizarre indeed but in some ways pretty cool too as I never ever get bored as there are two totally different sides to my business, the Weight Loss and Wellness Coach you see here on this site and the Internet Marketer, Social Media Manager, Trainer & Speaker who you can find out more about by clicking here  if you wish to.
So to sum things up quickly I would say …
Weight Loss & Wellness Coach 
If you are looking to lose, gain or maintain your weight using good nutrition then I'm here to help you and I can do this by coaching you one-on-one via the telephone, Skype, email or in person if you live locally as I have extensive knowledge in this area having been in the industry for such a long time and I have been privileged to help thousands of people achieve fantastic and long term results.
Whilst in the next breath I would say …
Internet Marketer, Social Media Manager, Trainer and Speaker
If you are a small to medium sized business needing help to understand how the Internet and/or social media can help build your business and increase your sales and profits then I can help you here too and if you absolutely hate social media and just want somebody to do it all for you then you'd best take a look at my other website www.rachelmooresocialmedia.com  then call me so we can have a chat and establish what you need and how I can help you.
Thank you for taking the time to learn a little more about me and my family, I hope I'll get the chance  to learn more about you too at some stage in the future.
Warmest regards..
Rachel Moore
Tel: 01423 529708